As you browse the internet on various browsers, your browser collects browsing history, cookies, website cache, download history, sessions, site preferences, passwords, autocomplete entries, and a lot more.
Deleting history from a browser is pretty straightforward. You visit the history section and clear up everything (including browsing history, cookies, and passwords, etc.)
Then why would you need a browser history and cache cleaner?
A browser history cleaner and cache eraser is a tool that lets you clean up everything in just one click. You don't need cookies tracking you down, do you? To make sure all the gunk that's stored in your browser folder is gone, you'll need a simple and easy browser cleaner.
There are a number of options for you. Let's discuss the 10 best browser history and cache cleaners for 2022. 
CCleaner deletes all the useless junk that's stored in your browser cache and makes your computer run faster. It comes in two flavors – Free and Professional. For an individual, the basic free cleaner will work well but if you also need privacy protection, deletion of browser history, and detection and blocking of internet trackers, you can try the Professional version, which is paid.
It is available for download from its official website. Once it's downloaded and installed, select specific areas on your computer to clean up. You can also use the Analyze feature to check how much space can be freed with it.
There are many customers who love CCleaner because it deletes browsing history, cleans up cookies, and deletes individual browsing session history.
When all these files are cleaned, the PC speeds up (owing to the computer memory being free), and thus they love CCleaner. Since it also has a registry cleaner, your registry becomes organized and the computer speeds up.
It is able to clean all major browsers including Google Chrome, Mozilla Firefox, Opera, MS Edge, and others. It also cleans up temporary files that are downloaded by apps such as Windows Media Player, Microsoft Office, WinRAR, and others.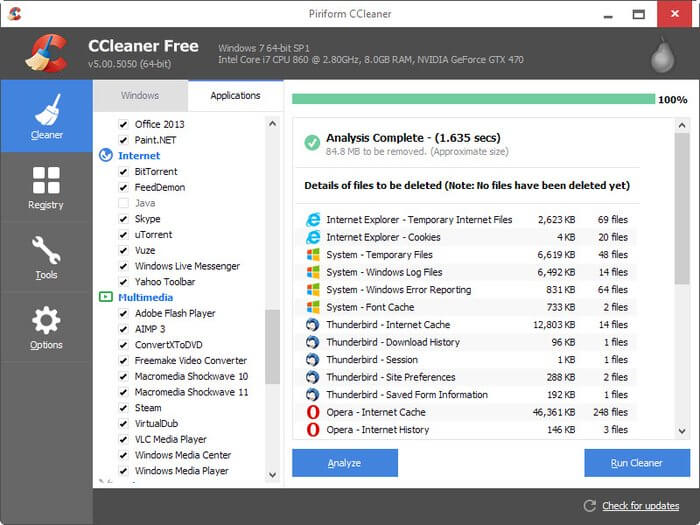 Feature Summary
Free package available
Analyze how much space can be freed
Deletes browser history and cookies
Speeds up the PC
Cleans the Windows registry
Cleans temporary data from certain apps
SecureClean lets you clean up your device by deleting cookies and other temporary files that have been stored there by your browser. As you might already know, your browser stores some temporary files as you browse the internet.
Some of them are cookie and others are done to speed up the page loading process. If you open a page that has a number of images or other elements, some of them will be downloaded on your device so when you open that page again, you don't have to download them from the internet. Instead, they're on your device, ready to be loaded.
But these files accumulate on your device and take up a lot of space, thus slowing down your system. SecureClean cleans up all those extra files that should be deleted. This speeds up the device and you can see a visible difference, especially if you've been working on that device for long and have had thousands of browsing sessions.
You can setup SecureClean to delete that browsing data on a daily or weekly basis. This will also keep your device clean and secure. It's a paid software and isn't available for free. There is no free trial either so you'll need to make a payment before you can download it.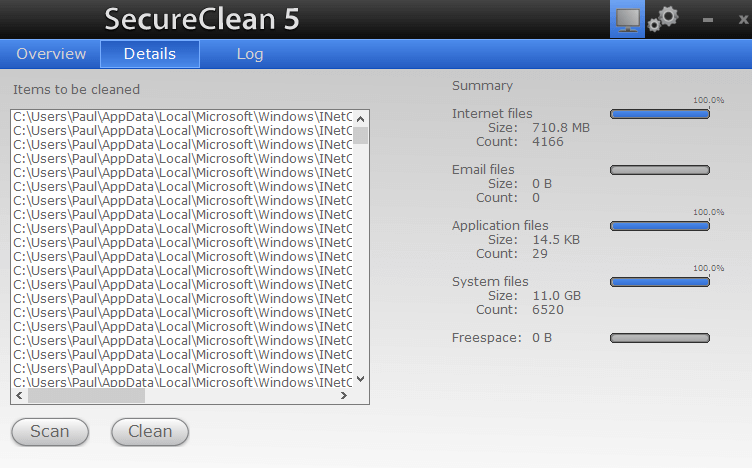 Feature Summary
Cleans browsing history and cookies
Deletes temporary internet files
Speeds up the device
Makes the device safer to use
Cookienator is a terminator for cookies, which means it will destroy the cookies that your browsers have been storing on your computer. It's a lightweight software that's easy to download and install and works quickly, detecting and deleting the cookies on your device.
Once you install the Cookienator and start working on it, it will show you how many evil cookies are on your system and the number of cookies it has destroyed.
There are several websites that leave small crumbs on your device. Some of these websites are Google, Facebook, and others. These crumbs trace your moves and try to detect your online behavior so they can sell it to advertisers.
Cookienator 2.5 deletes these crumbs so it gets harder to trace you around. Of course, Google and Facebook have other ways to find out what you've been doing. But if you delete the cookies, it becomes difficult for them and they get less data on you than usual.
While Google has other ways to know what you've been doing (if you're logged into Chrome and you perform a Google search, they'll know it's you), deleting cookies does help a bit.
Cookies are also used by airline websites and if they get to know that you're visiting their website frequently, they will raise the ticket prices to create a sense of emergency so you feel forced to make a purchase.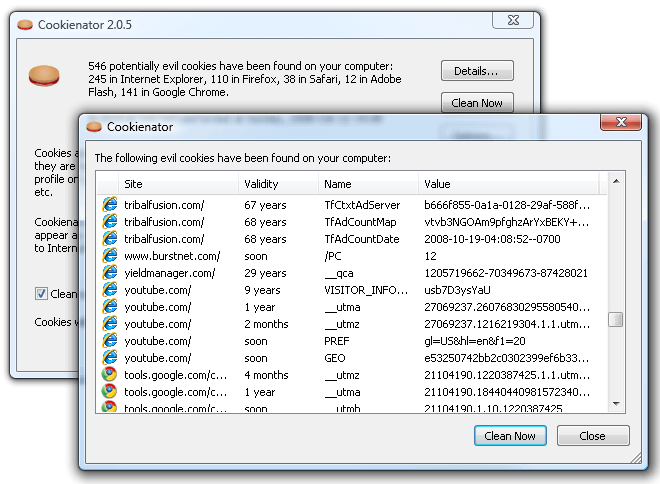 Feature Summary
Free of cost
Small and lightweight file
Deletes cookies
Keeps websites from spying on you (to a certain extent)
Bleachbit frees up desk space so you get more places to store your data and get better performance. It frees the browser cache, deletes browser history, deletes cookies, and discards other junk files that were accumulating in your system.
Bleachbit is pretty easy to use. You get to read the descriptions, checkmark the boxes as you need, click preview and then delete the files you don't need. Bleachbit is free to download and use so you can download it directly from the website and use it as you want.
Apart from freeing up your space, it also reduces the backup size for you by deleting unnecessary files. This boosts system performance and you will experience faster system speeds. There are a number of cleaners available with Bleachbit that will clean up the system for you.
With its features, it's like a free alternative to CCleaner. Since Bleachbit is an open source, a lot of developers work on it to fix bugs. This makes it more reliable.
Apart from these features, if you want to shred any files available on your computer – Powerpoint presentations, Excel sheets, or just about anything – you can use Bleachbit for it.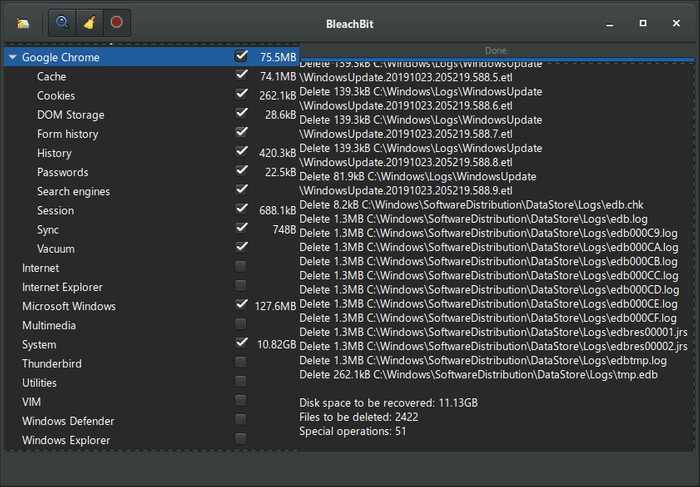 Feature Summary
Free to use
Open-source software
Shreds files
Deletes cookies
Easy to use
Frees up disk space to speed up the device
Just as its name suggests, Cookie Monster eats cookies. It works on a number of browsers such as Mozilla Firefox, Google Chrome, Opera, and others, and deletes the cookies that are generated when you visit a website.
As you open a new website for the first time, it asks you to accept its cookie policy. And most people just click on I agree. If you don't click on I agree, it will not let you access the website so a number of people just have to click on it.
This way, each time you open a new website, you get a number of cookies stored on your device. Cookie Monster destroys all these cookies and frees up your device.
While the Cookie Monster is free to use, the developers ask for a small donation to keep the project running.
If there are certain cookies that you want to protect, you can list them and the Cookie Monster will not eat them. This app is mainly for cookies left by websites you've browsed and does not delete other files such as browsing history and temporary files left by other apps.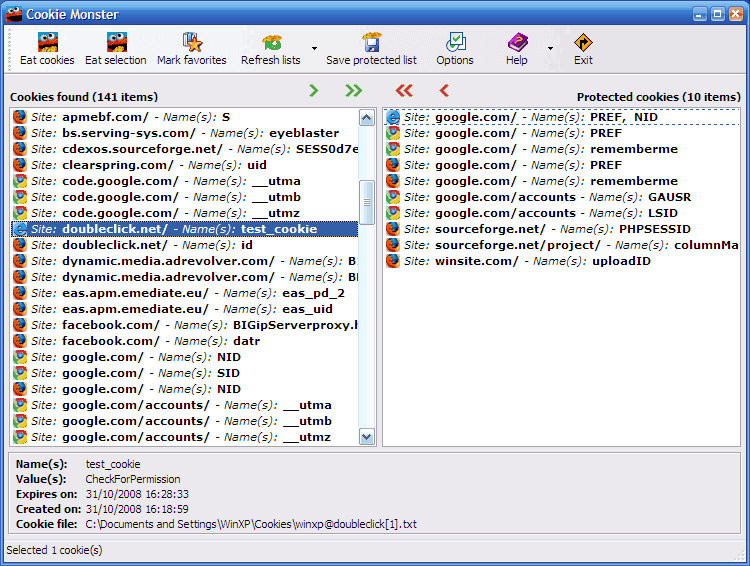 Feature Summary
Free to use
Deletes cookies from browsers
Stops tracking by a number of websites
Can mark the cookies you don't want to delete
Privacy Eraser is another software that operates in two flavors – Free and Upgraded. However, the upgraded version offers the same features as the free one, except there will be no limitations or nag screens. Also, you'll get priority customer support.
Privacy Eraser deletes the browsing history, internet cache, browsing history, and temporary files to speed up your system.
Apart from that, it also deletes temporary files left by several applications such as Adobe Acrobat and Winrar. It comes with a file shredder so if you have any files that you want permanently deleted, you can ask the Privacy Eraser and they'll be gone forever.
Its registry cleaner makes sure there are no redundant or erroneous entries that slow down the system or cause it to freeze for no reason. When these registries are sorted and organized, the Windows system works smoother and better.
It also wipes some hidden and spare areas on your drive. All the free clusters on your drive will be wiped and your drive will feel like new.
It's good for your privacy and the performance of your system. It's pretty easy to use and frees up device space for you. If you want to optimize your system and boost your performance, you can try Privacy Eraser.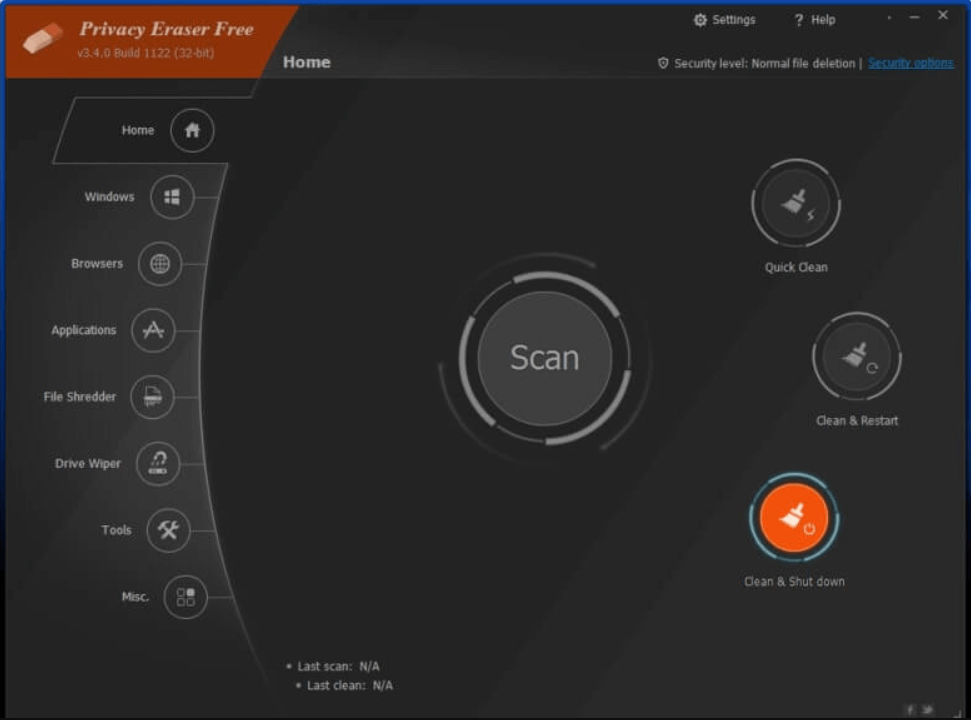 Feature Summary
Free to use
Deletes browser history
Deletes cookies
Deletes temporary files from browsers and other apps.
Cleans up the Windows registry.
Improves speed and privacy
History Eraser is absolutely free and cleans your history from Google Chrome and Opera browsers. If you're worried that someone might access your device and get to know the websites you've been visiting, this tool can help you out.
It can work on a number of platforms including Windows, Mac, Linux, and Chrome OS. It's easy to use and there's one Eraser button that you have to press and the entire history from your browser will be deleted.
You can even set up notifications so if you ever forget to clear your history, you'll be notified so you can clean up the history and remove traces of your online behavior from your device. It doesn't just delete all history, but it also lets you view your history so you can decide which parts to erase and what to keep.
History Eraser is a simple tool that can be installed and configured in just a minute. It has a number of additional features like if you want to close all browser tabs after clearing the history, you can make changes in the settings for that. It can also remove things from your Google web history so you're tracked less.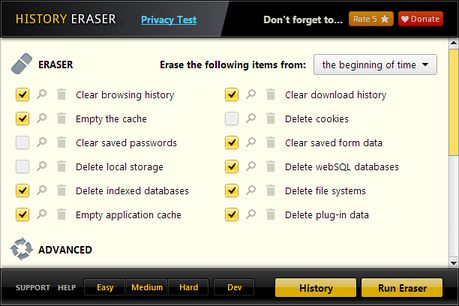 Feature Summary
Free to download and use
Deletes browser history
Easy to use
Provides several additional benefits
Available for a number of platforms
History Cleaner is an add-on on Mozilla. It lets you quickly delete your browser history with just one click. You can clean the entire history or over a specific time. It's free to install and operates as a browser plugin.
This plugin will not delete cookies for you. If you want to delete cookies as well, there are other extensions that are available for Mozilla.
If you don't want anyone to learn about your browsing history, you can install the History Cleaner extension on your browser. However, I'm against plugins on browsers because they increase the chances of being browser fingerprinted.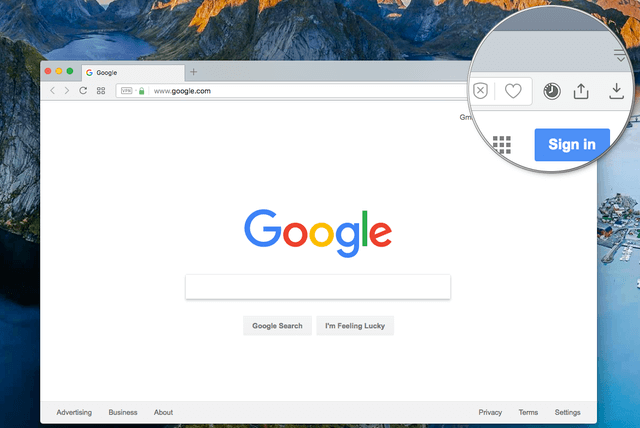 Feature Summary
Free to install
Easy to install
Deletes history of your browser
Clean Guru is another browser extension that will help you clean up your browser history and cache. It will clean up the temporary files and make your browser faster. It cleans not just history and temporary files but also cookies and downloads. This speeds up an otherwise slow browser.
It's free to install and it can be directly installed from the Google Chrome app store. If your Google Chrome browser is getting slow, you can use this extension to clean up the junk that the browser has been downloading on your device.
It comes with a number of customization options so you can tweak the settings according to your preferences.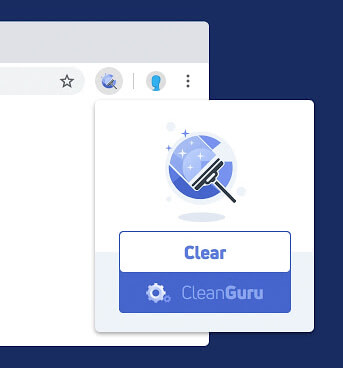 Feature Summary
Free to use
Available as browser extension
Deletes history, cookies, and temporary files
Speeds up the process
This plugin lets you clear your browsing data and browser cache with just a single click. As you work on the internet and open up a number of websites, your cache starts filling up. This slows down your browser and you'll see that as time passes, your browser has started to freeze up your device.
With Clear Cache, you can solve all your browser problems in one go.
There are many features of this plugin. For example, it lets you clear the app cache, cookies, downloads, form data, browsing history, and a lot more. You can delete all cookies in one go or for certain domains only.
Clear Cache is free to download and it takes less than a minute to install it. Once installed, you can use it to customize your settings and clear redundant files.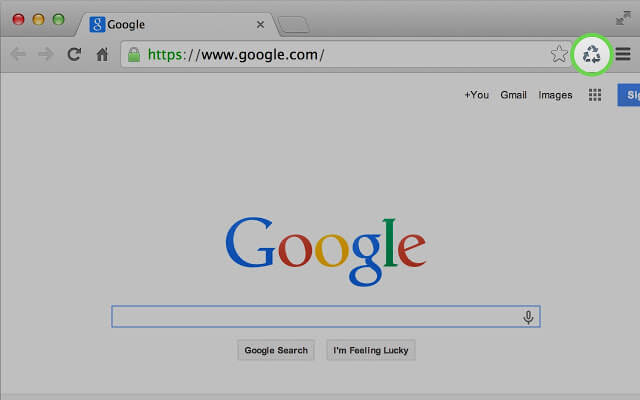 Feature Summary
Free to use
Available as a browser extension
Clears the cache and deletes cookies
Speeds up the browser as a result
Easy to install and use
With so many apps and plugins to clear browser history and cache, you have a number of options and can use any of them. But the question is:
Do you really need a browser history and cache cleaner?
It depends. If you use a regular browser that accumulates a lot of data about you such as your history, cookies, and temporary files, you should use a tool that deletes all this junk and makes your computer run faster.
However, if you're using a private browser such as Kingpin that does not log history in the first place and deletes cookies after each session, along with blocking ads as you visit the internet, there isn't any point in installing all these applications.
Heck, some of these apps are even paid. You can pay for a history deleting app and then get another app that stops the ads from playing. Or you can get one browser that takes care of your privacy without any add-ons required.