Kingpin Private Browser improves the user experience – the surfing of web becomes more secure and ad-free. While browsing sensitive and financial information, we recommend our users to increase their privacy even further with VPN service.
What is VPN and how it works?
VPN stands for virtual private network, once connected to VPN, it creates a secured tunnel between the internet and your device. It masks or change your location, so that you are able to surf the web anonymously from wherever you want. VPN product protects your browsing from interference, snooping, and censorship.
Which VPN to chose?
We have used and tested several VPN solutions and chose three best solutions in terms of speed, reliability and price:
Try it for free for 45 days
Unrestricted access to Netflix
Connect to 60+ countries
Unlimited private P2P/torrenting
Advanced privacy features
24/7 live chat support
Try it for free for 30 days
Instant setup & easy to use
Connect to 90+ countries
Unlimited private P2P/torrenting
Powerful encryption
24/7 live chat support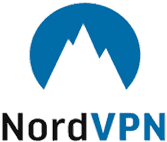 Try it for free for 30 days
Unrestricted access to Netflix
Connect to 60+ countries
Unlimited private P2P/torrenting
Strong privacy features
24/7 live chat support